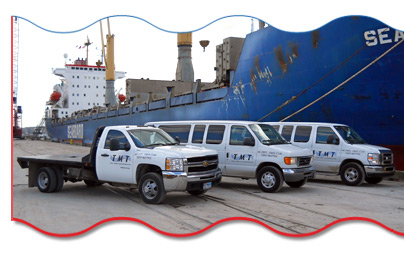 CUSTOMER SERVICE has always
been our cornerstone.
Since TMT's founding in 1992, dependability and integrity have been our constant companions. And while we've grown substantially over the years, we strive to make each client feel that they are our most important – because each client IS our most important.
Driven by Excellence....
Our maritime transportation services are second to none. Let Total Marine
Transport solve your marine services needs.
TMT's acquisition of Thomas Marine Launch means that our capabilities have expanded to include deliveries by launch to Houston, Galveston, Bolivar Roads, and the outer anchorage.

The Magaya LiveTrack application provides real-time status of inventory and shipments. Get secure, up-to-date information on your transactions, 24 hours a day, world-wide. Log in anytime from our web-based portal.